FirstyPlus What a time it is to have a baby, especially during a worldwide pandemic. The most important thing to know is that support is not cancelled! There are options to implement safe care for you during these unprecedented times.
Having a Baby is Essential!
New families are advised to reduce visitors, however personal support is completely different. Doulas are providing care even during the strictest periods of the lockdowns in Ontario. Having guidance and an extra set of hands is possible right now.
Keeping Safe
Similar to other allied health providers, there are protocols in place at Helping Hands too. This is the utmost priority for the safety of our clients, their families, and our team.
Prevention is Priority:
daily self assessments

additional personal protective equipment

increase in training of preventative measures

heightened sanitization practices
Flexibility is Key
We know how challenging it is, particularly in knowing what the future will bring. Support can be paused & resumed at any time. For instance, there are no penalties to rescheduling your doula care. For this reason, there is no expiry on your care what-so-ever. You are welcome to enjoy doula support anywhere along your parenting journey.
Pregnant in the Pandemic
Hospital prenatal classes are cancelled. Educating yourself on the other hand is STILL RECOMMENDED! It's important to prepare for the biggest change in your life. Helping Hands has pivoted to bring exactly what you need. LIVE one-on-one conversational education that is customized to your individual preferences.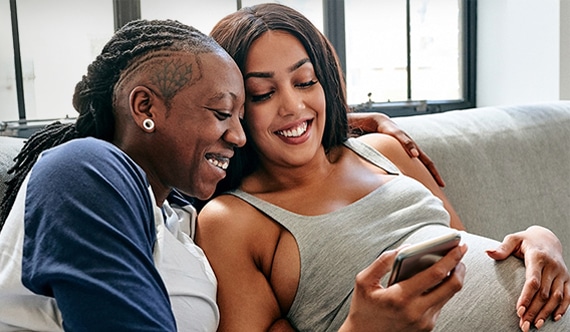 Dial – A – Doula
There is an all access pass for both pregnant people and those with new babies. Imagine having a professional to answer your questions, in the moment. Doulas are online, and ready to support. Only a text, call, or video chat away. 
Accessible ANYTIME for any or all of:
your ENTIRE pregnancy

labour & delivery

first 6 weeks with your baby
Here are just a few examples:
"Are there tricks to help sleep in the 3rd trimester?"

"I think I am in labour, what do I do?"

"is yellow poop normal for a newborn?" 
Hospitals and Doulas
Doulas can be with you for in-person care, which includes primary or secondary support person(s). Policies on the number of support people do differ from each hospital. Want to know what is accessible for your specific situation? We would be happy to chat with you!  
Hands On Support with Your New Baby
Support for parents has never been as vital as it is right now. You do not need to figure out parenting on your own. Firstly, Doulas are available both overnight and during the day. Whenever and however you need the support most. Secondly, doulas can safely be with you in-person if you live anywhere in the Greater Toronto Area.
Nighttime support to help with overnight feedings for your baby, and protecting sleep cycles for your mental wellness. Plus, your Doula will also educate you. You will learn best practices for sleep, and tips for nighttime parenting. Think night nurse or night nanny support, but only better!
Daytime support focuses on education, compassionate soundboarding and assistance with postpartum recovery. We also can provide meal preparation and our helping hands as you need them most.