Meet the Team
It takes a village to raise a baby and at Helping Hands Doula we have created that village. Having a baby can feel overwhelming and exciting at the same time. We know that surrounding yourself with knowledgeable, experienced support can help decrease anxiety around this life transition and allow you to enjoy the overall process. Providing this support at all hours of the day and night takes exceptional and dedicated Doulas. At HHD we make sure that you have the rest and support needed to care for your family to the utmost level of care.
At HHD we know that it is important for you to know that you have support in place no matter what is happening in the world. Life is unpredictable and having a baby is the most unpredictable event there is. There are many unknowns and this can add to your stress at this time. It is very important for us to help lower this anxiety so we have set up our model of care as a team approach.
Biographies
Drew Piper Bragg
Client Experience Coordinator
After having her first child Drew realized how pregnancy and motherhood has its own community of supportive women and that women really rally together to support those in need. She wanted to be apart of a team that was helping and inspiring others. Drew is glad she found her place within Helping Hands Doula and can help to lend a hand to families and learn from so many exceptional people.
Drew loves spending time with her family. They enjoy going to the cottage, exploring nature, farmers markets, going to festivals/events around their city and finding new cafes!
"Be the Reason Someone smiles"
Birth Team
Kristi Clements
Owner
Birth & Postpartum Doula
Kristi knew from when she was a child that she wanted to help people and wasn't sure at that time how she was going to do that. Kristi found that being a Doula has been an amazing way to support couples as they become parents. She wanted to take the fear out of the experience and help create positive memories.
Kristi's training has included DONA International, ProDoula, Infant Massage Instruction, CPR, Hypnobirthing, and personality training.
Kristi is a proud mother of 3 children, Mackenzie, Jordan and Nile. She loves to dance and perform on stage. She also enjoys reading, movie-going, cottaging and traveling the world. She loves spending time with family and having big get togethers with as many people as possible.
'Family is not an important thing. It's the only thing.' – Michael J Fox
Jessica Payne
Owner
Birth & Postpartum Doula
From an early age, Jessica was always drawn to others going through transition, and was often the friend that would be sought out to lend a listening ear. She was also mesmerized of the developmental changes in pregnancy and children which led her education into Psychology & the Health Sciences. During her studies she had no idea that the role of a doula existed until her final year in University. Jessica had an epiphany that supporting families during the largest life transition is exactly what she was looking for.
Jessica completed her birth doula training from DONA International, the same year she completed her BHSc. from The University of Western Ontario. Over the last 10 years she has further trained as a Postpartum Doula & Childbirth Educator. With a longing to upgrade her craft, she has taken multiple courses in Infant Feeding, Comfort Measures, Hypnobirthing, CPR and communication. Just for fun, she has travelled to Tennessee to mentor under famous midwife & author, Ina May Gaskin.
When she isn't 'doula-ing', Jessica enjoys travelling, camping, swimming, concocting new recipes and spending time with her family, friends, and 2 miniature dachshunds.
"Sometimes the questions are complicated and the answers are simple" – Dr. Seuss
Nikole Vali
Birth & Postpartum Doula
Nikole's journey started when she was living in London UK and visited Canada for the birth of her second nephew. Nikole did not expect to be present at the birth and to her surprise, her brother invited her into the birthing room. Her sister-in-law was in labour and she handled it so well. Nikole was there for the entire birth from the beginning to the end and from that day the experience made her realise that this was truly her heart's cry. Nikole's belief is that every woman has the right to a healthy, supportive, and positive birth experience no matter what the circumstance.
Nikole is formally trained as a Birth & Postpartum Doula with Doula Training Canada. She had the amazing opportunity to volunteer as a doula in Tanzania. She is looking forward to certifying in pre-& postnatal yoga as her next big adventure.
Nikole grew up in Zimbabwe and moved to the UK when she was 21, then 7 years later moved to Canada and the weather makes a big difference! She asks herself every winter morning "What am i doing here?" but when summer comes around things are amazing!
There are only two ways to live your life. One is as though nothing is a miracle. The other is as though everything is a miracle." – Albert Einstein
Fiona Kelman
Birth & Postpartum Doula
Fiona always knew she wanted to help people but could not put her finger on how. After reviewing her childbirth experience one day, she acknowledged how fortunate she was to have such an amazing support team, but that she also did not have the birth experience she wanted. In that moment, Fiona realized that she wanted to find a way to help educate and encourage pregnant families so they were empowered to consider all their options and make the best decision they could for them.
Fiona says, "Childbirth is one of those moments in life that leaves you speechless and filled with 101 questions all at the same time. My role as your doula allows me to provide a wide range of support, not just for the pregnant person, but also their support team. I get to take the pressure off your support team so they can enjoy the experience with you."
Fiona's training includes Childbirth and Postpartum Doula training with DONA International as well as Standard First Aid training with St. John Ambulance. Fiona enjoys continued reading in all things birth related.
Fiona wrestled in high school for two years and adores reading in her spare time. She also loves roller coasters, especially the older wooden ones and really enjoys organization and IKEA
"You may not know how to do this, but something inside you does!"
Rhiannon Langford
Birth & Postpartum Doula
Her career began working internationally in the non-profit sector, trying to find herself and make a difference along the way. While working on a maternal mental health documentary with the BBC, Rhiannon's eyes were opened to how hard moms have it. She was livid reading through these stories, hearing how all these people went through birth trauma, or medical mistreatment, or had no support after leaving the hospital. This was something that needed to change.
Since her experience with the BBC, Rhiannon has devoted her life to helping parents take back their power. Rhiannon studied Bioethics at Columbia University, focusing on birth justice and human rights for parents in the medical system. Her Doula training includes StillBirthday, BeboMia, with additional training in comfort measures by Brilliant Birth & Gena Kirby Rebozo. She is obsessed with learning, constantly taking courses on doula support, Ayurvedic nutrition, mental wellness, breastfeeding, and aromatherapy.
Rhiannon's happy place includes a cup of matcha, an HGTV marathon in the background, and a snuggle with her puppy niece Winnie the Wheatan.
"Even in the chaos, don't forget to kiss" – Tess Guirney
Tanicia Reedon
Birth & Postpartum Doula
Tanicia's passion to become a Doula came to her at the age of 13 when her mother was pregnant with her sister. Experiencing first hand the ups and downs that flowed from pregnancy to birth (…and beyond), cemented her desire to care for mom and baby. After (literally) bumping into a midwifery student on the TTC one day she realized she could turn her passion into a career. Tanicia is a trained Labour and Postpartum Doula (with CAPPA) and her Doula arsenal includes: Breast/Chest Feeding, Developing the Bond Between Mother and Baby, Sex After Birth, Pelvic Floor Health, New Parent Education and Tanicia looks forward to Infant Massage classes in 2019. With 2 teenaged sisters at home she is the unofficial "period expert" in her family and among friends. She is fiercely passionate about social justice issues especially those that affect women, and has led women's health seminars and 'Lunch n Learn' sessions at previous jobs.
Tanicia LOVES to travel and has lived and worked with families in Italy and Spain; as well as volunteered in Germany, Ukraine and India.
"Never doubt that a small group of thoughtful committed citizens can change the world; indeed, it's the only thing that ever has." – Margaret Mead
Lerri Ann Williams
Birth & Postpartum Doula
Lerri Ann is a natural nurturer, and has always had a keen interest in maternal wellness and babies. After the birth of her first child, she felt largely unsupported and overwhelmed. She learned the importance of community to support the transition to parenthood and for perinatal mental health.  As a doula, Lerri Ann's passion is to support parents- on their own terms-so they can be present to bond and create healthy attachment with their baby.  
Lerri Ann is a certified Postpartum Doula, Infant Care Specialist & Infant Feeding Specialist with ProDoula. She has completed her Maternal  Support Practitionertraining with BeboMia specializing in the Birth Doula stream.
Lerri Ann is a marvel universe super fan! She enjoys making organic skin care products in her spare time and she is a mom of four!
"When you get the chance to dance it out or sit it out, I hope you dance", Maya Angelou
Jagbir Goraya
Birth & Postpartum Doula
Jagbir has felt her whole life she needed to serve others, which led her to pursue a degree in Social Work. She has worked with vulnerable people from varying backgrounds throughout her career. However, after having children her passion for serving women was ignited. She has always had a deep commitment to supporting women especially during pregnancy so taking the steps to becoming a doula felt very natural. To be able to guide and support families through their transition to parenthood is an honour and she's excited to be a part of the team.
She has felt as though she has been a doula since she supported her sister in her postpartum journey. Being able to help someone feel confident as a parent is a great gift. Her formal training is with ProDoula as a Postpartum and Infant Care Doula and Doula Canada as a  Birth Doula.
Jagbir loves singing. She thinks she may not be very good but there is something cathartic about belting out lyrics to Taylor Swift songs.  
"Be the reason someone smiles. Be the reason someone feels loved and believes in the goodness in people." 
― Roy T. Bennett, The Light in the Heart
Allie Mercedes
Birth Doula
Allie has always known that her purpose must have been greater than she could have imagined, but she didn't know what that translated into. When Birth work quite literally fell into her lap, she knew. She does this work not because she's good at it, or because it was the path that made sense to her after her undergrad, not because it was convenient or easy or temporary. It's because she felt the most herself, the most human and the most fulfilled. To empower a birthing person during the most rawly human transition, to hold space for them and bear witness to a feat of strength and power. This work is hard, this work is beautiful, and this work is sacred. And this is why Allie does this work.
Allie trained as a Birth Doula with DONA and experienced volunteer doula work in Tanzania early on in her career.
Allie loves being outside with everything she needs on her back. Last year, she started an initiative to empower women to explore the wild, to climb mountains and thrive in the outdoors. They are always looking for more wild women to join us, give it a shot!
Whatever happens to you belongs to you. Make it yours. Feed it to yourself even if it feels impossible to swallow. Let it nurture you, because it will.
Birth Team
Nikole Vali
Birth Doula
BIO COMING SOON.
Fiona Kelman
Birth Doula
BIO COMING SOON.
Postpartum Team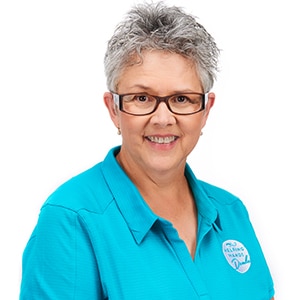 Sharon Clements
Postpartum Doula & Infant Feeding Specialist
Sharon has been part of the doula world for many years but only after her Prodoula training became an active postpartum doula. Realizing that a doula is not a nanny but a loving, caring and compassionate support to all family members. Empowering new parents to adjust to their new role as confident parents is a wonderful privilege for Sharon. Her care comes from the heart and babies and parents feel that. Many of her suggestions have made life easier and more enjoyable for all.
Sharon is formally trained by Prodoula as a Postpartum Doula, Newborn Care Specialist, and Infant Feeding Specialist. She also has completed her training by the Breastfeeding Initiative.
Sharon loves spending time with her 2 daughters and 3 grandchildren. In her spare time she enjoys gardening and relaxing at the cottage.
"Families are like fudge, mostly sweet with a few nuts" – Les Dawson
Heidi Matthias
Postpartum Doula
Heidi's path to becoming a doula came from her own positive pregnancy and birth experiences. The birth of her three children were very different, but they were all times of joy, empowerment and personal growth. Much of the positivity came from the messages of her mother and sisters that birth is natural, normal and beautiful. As a trained physiotherapist, she also believes completely in a woman's perfect physiological design for childbirth.
She has a gift for soothing new moms and newborns alike. Her calm, gentle demeanor instills confidence in new parents and helps them 'tune into' their inner parenting wisdom. Heidi now enjoys staying current with research and strives to share only the best evidence with her clients. Heidi deeply believes that each family will find their own 'best way' to love and nurture their children.
Heidi's training includes a Health Science BA, Queen's University, Physiotherapy BSc. PT, McMaster University,  Doula certification with DONA International and Childbirth Educator training from Lamaze International.
Heidi loves to cook, garden, hike and windsurf. She has 2 big dogs and a crazy Bengal cat.
"You're braver than you believe, stronger than you seem and smarter than you think" Christopher Robin – Winne the Pooh.
Odessa Thornhill
Postpartum Doula, RNP, N.D.
Odessa is a Women's Wellness Mentor, Natural Fertility Coach, Birth & Postpartum Doula having trained at Motherwit in Montreal.
After birthing her first child Odessa noticed there was a huge need for women centered care. She began her path as a Doula because she wanted to spend time giving hands on care to mom & her family, supporting them through the many transformations birth will bring.
Helping mothers to feel empowered and confident in their body's ability to carry their babies, birth without fear and trust their inner knowing while navigating the postpartum period is how she gives back.
She has been studying and practicing Natural Medicine in Montreal, Quebec since 2003. Some of the modalities she uses are Nutrition, Chinese Medicine & Acupressure, Massage Therapy, Shiatsu, Foot Reflexology, and Phtyotherapy (Herbology).
Odessa has 4 children, she loves to dance, and she enjoys helping women bring balance to their hormonal system.
"If you judge people, you have no time to love them." -Mother Teresa
Seemal Hassan
Postpartum Doula & Infant Feeding Specialist
She has always had an interest in understanding human relationships at a deeper level which led her to receive a BSc in Social Policy and Sociology from the London School of Economics. After studying and then working within a corporate environment she knew that this was not what she had envisioned for herself.
Seemal had two very positive pregnancies and birth experiences which sparked an interest in becoming a doula. She realized the impact she could have on others who were not having such positive experiences. The birth of her nephew did not go as planned and being able to comfort and guide her sister and be with her throughout the birthing process and postpartum period opened her eyes to how important it is for all parents to have a pillar of unbiased support and encouragement during their journey through parenthood.
She is formally trained by ProDoula as a Postpartum and Infant Care Doula as well an Infant Feeding Specialist.
Seemal has lived in Canada, Switzerland, England and Kuwait. She loves traveling with her husband and daughters and enjoys movie-going and concerts.
"Be yourself; everyone else is already taken." – Oscar Wilde
Sarah Barnett
Postpartum Doula 
Sarah believes every woman deserves to be supported and cared for after birth. She experienced a lot of support after having her own 3 children and wants to offer this to other families. With the positive experience she herself had, she was surprised to see that was not the case of many. Rather than thinking she was an outlier, she decided to become formally trained to help others not just survive, but thrive in the newborn and postpartum season of life.
Sarah trained with ProDoula Postpartum & Infant Care  and has also completed her Red Cross First Aid & CPR certificate. Her professionalism shines alongside her caring, gentle and unbiased approach to client care.
Sarah has travelled to 10 different countries. She likes to eat leftovers for breakfast and loves  to snowboard.
"One day at a time" Author Unknown
Gentle Sleep Consultant
Amanda Dadd
Gentle Sleep Consultant
Amanda is a Trained and Certified Gentle Sleep Coach dedicated to changing the lives of sleepless families. She passionately believes that parents should not have to suffer months, if not years of sleep deprivation when there are solutions out there that work.
Amanda's sleep journey began 13 years ago when the first of her four children was born. "I was as dazed and confused as any other first time parent" It was then she began her search for the most comprehensive and extensive Sleep Coaching Program available. The Gentle Sleep Coach approach is a gentler alternative for families who emotionally or philosophically resist letting their babies cry it out: for families who tried "Ferber" (controlled crying) and it didn't work, and for families who let their baby cry-it-out earlier but now find it doesn't help.
Today, Amanda supports, educates and empowers families while gently guiding their children with a compassionate approach, teaching great sleep skills that will last a lifetime.
"I feel privileged to be invited into the homes and lives of the families I work with"
Benefits of a team approach for Birth Support (2 doulas)
Building a relationship with both of your Birth Doulas allows you to know that you will have a familiar face at the time of birth
No need to worry about a backup doula that you have not met
Very quick response time for questions surrounding pregnancy, birth or postpartum concerns via private group text & oncall number
Double the amount of experience and knowledge that is passed on to you
No need to worry if your Doula is well-rested when arriving at your birth
A freshly rested Doula can relieve your first Doula in the event of a long labour
Benefits of a team approach for Postpartum Support (2-3 doulas)
Flexibility to book support when needed. No need to pre-schedule your postpartum support weeks in advance.
Book your postpartum hours a week at a time to allow for developmental and situational changes to occur
Illness and life events with your Doula will not affect your scheduled time for support
Learn different techniques to care for baby. Although all our doulas have similar approaches, they also have different tricks to pass on.
Larger wealth of knowledge. We are continually learning from each other on the team and passing on the information to you
Enthusiasm and energy is lifted working with Doulas who also love supporting new families
Increases your support network.