Meet the Team
It takes a village to raise a baby and at Helping Hands Doula we have created that village. Having a baby can feel overwhelming and exciting at the same time. We know that surrounding yourself with knowledgeable, experienced support can help decrease anxiety around this life transition and allow you to enjoy the overall process. Providing this support at all hours of the day and night takes exceptional and dedicated Doulas. At HHD we make sure that you have the rest and support needed to care for your family to the utmost level of care.
At HHD we know that it is important for you to know that you have support in place no matter what is happening in the world. Life is unpredictable and having a baby is the most unpredictable event there is. There are many unknowns and this can add to your stress at this time. It is very important for us to help lower this anxiety so we have set up our model of care as a team approach.
Biographies
Giovanna Zaccolo
Client Experience Coordinator
Giovanna takes tremendous pride in everything she does, and that can be felt right away. She is the first face you meet at Helping Hands, and your go-to person to navigate though services at every stage. Many clients think that Giovanna must be a doula after speaking with them because of her calm & positive attitude. She loves to joke that if you find her comforting, then you are going to fall in love with the care from the doula team!
She genuinely cares about people. From her years working in management in medical cosmetology, to making herself available to family & friends at a moment's notice. It brings her joy to lend an ear, give a hug or bring a caring smile in times of need. 
Outside of coordinating the best support for growing families, you can find her celebrating with her own. She married her highschool sweetheart, and together they have two beautiful children plus a very sassy poodle named Lola. Giovanna loves a good book, unwinding in a yoga class, discovering new places and making unforgettable memories with loved ones. She also appreciates good and not so good jokes, and will definitely return a good belly laugh!
Drew Piper Bragg
Client Resource Coordinator
Drew keeps everyone & everything organized at Helping Hands, and our program wouldn't run smoothly without her guidance. She keeps our clients informed of upcoming events, necessary resources, and makes connections with any referrals you need during your pregnancy to postnatal care. She also likes to keep things light & fun on our social media by sharing relevant information in an easy digestible way.
After having her first child Drew realized how pregnancy and motherhood has its own community of supportive women and that women really rally together to support those in need. She wanted to be apart of a team that was helping and inspiring others. Drew is glad she found her place within Helping Hands Doula and can help to lend a hand to families and learn from so many exceptional people.
Drew loves spending time with her family. They enjoy going to the cottage, exploring nature, farmers markets, going to festivals/events around their city and finding new cafes!
"Be the Reason Someone smiles"
Birth Team
Kristi Clements
Owner
Birth & Postpartum Doula
Kristi knew from when she was a child that she wanted to help people and wasn't sure at that time how she was going to do that. Kristi found that being a Doula has been an amazing way to support couples as they become parents. She wanted to take the fear out of the experience and help create positive memories.
Kristi's training has included DONA International, ProDoula, Infant Massage Instruction,  First Aid & CPR, Hypnobirthing, and personality training.
Kristi is a proud mother of 3 children, Mackenzie, Jordan and Nile. She loves to dance and perform on stage. She also enjoys reading, movie-going, cottaging and traveling the world. She loves spending time with family and having big get togethers with as many people as possible.
"Family is not an important thing. It's the only thing." – Michael J Fox
Jessica Payne
Owner
Birth & Postpartum Doula
From an early age, Jessica was always drawn to others going through transition, and was often the friend that would be sought out to lend a listening ear. She was also mesmerized of the developmental changes in pregnancy and children which led her education into Psychology & the Health Sciences. During her studies she had no idea that the role of a doula existed until her final year in University. Jessica had an epiphany that supporting families during the largest life transition is exactly what she was looking for.
Jessica completed her birth doula training from DONA International, the same year she completed her BHSc. from The University of Western Ontario. Over the last 10 years she has further trained as a Postpartum Doula & Childbirth Educator. With a longing to upgrade her craft, she has taken multiple courses in Infant Feeding, Comfort Measures, Hypnobirthing, First Aid & CPR and communication. Just for fun, she has travelled to Tennessee to mentor under famous midwife & author, Ina May Gaskin.
When she isn't 'doula-ing', Jessica enjoys travelling, camping, swimming, concocting new recipes and spending time with her family, friends, and 2 miniature dachshunds.
"Sometimes the questions are complicated and the answers are simple" – Dr. Seuss
Maria Solis
Birth & Postpartum Doula
From a young age, Maria was fascinated by what bodies were capable of and always in awe at how remarkable babies are. Throughout her life, she saw a need for families to be better supported during this huge transition and journey in their lives. Nothing is more empowering than having a supportive person encouraging you and reassuring you that you are doing a great job. She strongly believes that Doulas are crucial during this unfamiliar phase, and is passionate about helping parents adjust to these new changes in their lives. 
Maria is formally trained with DONA International as a Birth Doula and Childbirth Educator and cross trained with BEST Doula Training as a Birth & Postpartum Doula. Maria holds her Standard First Aid & CPR certification. Maria also is an excellent communicator, and speaks three languages, English, Spanish and French. We also think she knows how to speak 'baby', but that one is up for debate!
She loves spending time with her two kids and partner. They enjoy going outdoors on walks and playing sports together. Whenever possible, you can find Maria travelling to new places, especially when close to the water. She is a talented cook, and enjoys taking care of others with her love language — food!
"How we walk with the broken speaks louder than how we sit with the great" – Bill Bennot
Jennifer Allison
Birth & Postpartum Doula
Jennifer became a doula because she kept hearing through many friends and family members the need for more information before, during and after the birthing process. Working as a nurse, she was seeing the disconnect that people were having with the healthcare system. Jennifer wanted to bridge the gap between the birthing world and the healthcare system to better empower people. Especially, to help translate what's going on through education & information to ensure birthing families voices and wishes were being heard.
She received her doula training in Victoria, BC with Pacific Rim College and received her Holistic Doula Certificate. This doula program provided her with multiple holistic therapies and approaches to add to her doula tool belt. Jennifer also has her First Aid & CPR designation.
Jennifer was born and raised in British Columbia. When she isn't in the city, you can find her backcountry camping, hiking or paddle boarding. Other times she is working as a Registered Practical Nurse in orthopedics/spine surgery and in her down time. Jennifer loves sewing and making ties and bow ties. And of course exploring the sights, events and food in and around Toronto.
"I've learned that people will forget what you said, people will forget what you did, but people will never forget how you made them feel."  ~Maya Angelou
Birth Team
Nikole Vali
Birth Doula
BIO COMING SOON.
Fiona Kelman
Birth Doula
BIO COMING SOON.
Postpartum Team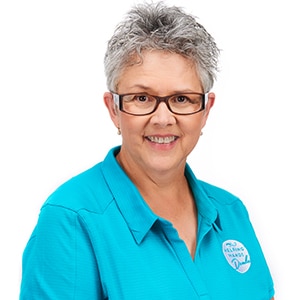 Sharon Clements
Postpartum Doula 
Sharon has been part of the doula world for many years but only after her Prodoula training became an active postpartum doula. Realizing that a doula is not a nanny but a loving, caring and compassionate support to all family members. Empowering new parents to adjust to their new role as confident parents is a wonderful privilege for Sharon. Her care comes from the heart and babies and parents feel that. Many of her suggestions have made life easier and more enjoyable for all.
Sharon is formally trained by Prodoula as a Postpartum Doula, Newborn Care Specialist, and Infant Feeding Specialist. She also has completed her training by the Breastfeeding Initiative. Sharon holds a Standard First Aid & CPR certification to round out her trainings.
Sharon loves spending time with her 2 daughters and 3 grandchildren. In her spare time she enjoys gardening and relaxing at the cottage.
"Families are like fudge, mostly sweet with a few nuts" – Les Dawson
Heidi Matthias
Postpartum Doula
Heidi's path to becoming a doula came from her own positive pregnancy and birth experiences. The birth of her three children were very different, but they were all times of joy, empowerment and personal growth. Much of the positivity came from the messages of her mother and sisters that birth is natural, normal and beautiful. As a trained physiotherapist, she also believes completely in a woman's perfect physiological design for childbirth.
She has a gift for soothing new moms and newborns alike. Her calm, gentle demeanor instills confidence in new parents and helps them 'tune into' their inner parenting wisdom. Heidi now enjoys staying current with research and strives to share only the best evidence with her clients. Heidi deeply believes that each family will find their own 'best way' to love and nurture their children.
Heidi's training includes a Health Science BA, Queen's University, Physiotherapy BSc. PT, McMaster University, Doula certification with DONA International and Childbirth Educator training from Lamaze International. Heidi also has a valid first aid and CPR designation.
Heidi loves to cook, garden, hike and windsurf. She has 2 big dogs and a crazy Bengal cat.
"You're braver than you believe, stronger than you seem and smarter than you think" Christopher Robin – Winne the Pooh.
Sarah Barnett
Postpartum Doula
Sarah believes every woman deserves to be supported and cared for after birth. She experienced a lot of support after having her own 3 children and wants to offer this to other families. With the positive experience she herself had, she was surprised to see that was not the case of many. Rather than thinking she was an outlier, she decided to become formally trained to help others not just survive, but thrive in the newborn and postpartum season of life.
Sarah trained with ProDoula Postpartum & Infant Care and has also completed her Red Cross First Aid & CPR certificate. Her professionalism shines alongside her caring, gentle and unbiased approach to client care.
Sarah has travelled to 10 different countries. She likes to eat leftovers for breakfast and loves to snowboard.
"One day at a time" Author Unknown
Lisa Spence
Postpartum Doula
Lisa wanted to be a doula to empower mothers to believe in themselves and their inner strength as women. She sees doula work as a possibility in making pregnancy & postpartum a fond memory and peaceful transition for the parents she works alongside with. Originally certified as a nurse specializing in geriatrics & maternity, Lisa is drawn to the transformative years in both aspects of life.
She is formally trained as a Postpartum & Infant Care Doula. Lisa is First Aid & CPR certified as a Healthcare Provider, and keeps her nursing license current under the scope of doula care.
Doula and nursing must be genetic, as she comes from a long line of nurses including her grandmother, mother, and aunts. Lisa is a mother of two adult kids and two four legged ones. Her kids jokingly call her the 'cat lady' because she now spoils her bengal cat with her kids no longer under her roof. She loves summertime and working out. In fact, she considers herself a gym rat. On her 'cheat' day, you can find her with a big bag of Lays Regular chips.
"Life is like a box of chocolates. You never know what you're gonna get." – Forrest Gump
Zainab Ismath
Postpartum Doula
Zainab has always been drawn to caregiving roles and feels honoured to be a part of the journey of someone's transitioning into the next stages of life. After many years of experience of supporting those in the hospice palliative state, she grew into exploring the transformative times of parenthood. Funny enough, these two very different life stages are more similar than one would think.
She obtained her birth and postpartum doula training through DONA International. Zainab keeps up with her First Aid and CPR certification, and is constantly taking additional training in support.
If Zainab's not volunteering in the community, she's writing handwritten letters to be mailed to her loved ones, going on long walks in nature, or trying out a new recipe.
"You can't pour from an empty cup" – Unknown
Amanda Kennedy
Postpartum Doula
Amanda relocated from New Brunswick to the GTA when she started her family. She didn't have much community support when she welcomed her first of three daughters, and felt like something was missing from her experience as a new mom. To this day, she vividly remembers wanting help with on-the-job training with her new baby, and especially needing emotional support during that vital time. Being able to provide the support to others that she desired as a new parent, brings Amanda a deep sense of purpose and joy.
With a background in a Bachelors of Education, assisting others through teaching was already a strong skill set. Adding formal Postpartum Doula training with CAPPA Canada was a natural progression to specialize in assisting others with Newborn Care & Postpartum recovery. She also holds a valid Standard First Aid & CPR certification. Amanda thinks of herself as a lifelong learner, and is continuously adding more tools to her tool belt & reading up on advancements in best practices.
Amanda keeps busy with her three "not-so-little" daughters, aged 13, 11 & 9. Plus, a literal menagerie of animals including a puppy, two cats, an albino leopard gecko and a tarantula! In her free time, you can find her going for hikes with her family, enjoying a yoga class, exploring new places, catching up on a favourite Netflix series or watching Hallmark movies. Otherwise Amanda enjoys curling up with a good book and a hot cup of coffee.
"Life isn't about waiting for the storm to pass, it's about learning how to dance in the rain" – Author Unknown
Sabrina Zainul
Postpartum Doula
With the birth of her second child, relatives & friends beginning their journey into parenthood started to reach out for advice, suggestions, and help with breastfeeding. Sabrina was receiving great feedback & success stories with latching, she figured there must be something in the parenting field where she would be of value to new parents! This led to the discovery of lactation consultants, childbirth educators, birth and postpartum doulas which fueled the passion in Sabrina that was always there in the background.  
Sabrina wanted to be able to provide support to new mothers as they entered this life changing chapter in life without judgement or additional pressures and to help them reach their goals as parents.  This led to her to take formal training with DONA International as a Postpartum Doula.
Sabrina stays on her toes as a mother of 3 boys. She likes to say they are a family of motor heads.  They love their cars, driving, drifting, and car meets.  She loves cooking and feeding people and has a huge interest in real estate. Maybe a second budding career? 
"The unexamined life is not worth living" – Socrates
Ciera Graham
Postpartum Doula
Ciera was literally born into the doula profession, as she witnessed numerous family members working as doulas from a young age. She has always been caring, compassionate, helpful by nature so it was the perfect field for her too. Starting off babysitting as a teen, she built the foundation of her education in early childhood development.
Her formal education is with Childbirth International for Birth Doula certification, and trained as a Postpartum Doula with CAPPA Canada. After lots of experience supporting clients as a doula, she completed her E.C.E. certification which is a lovely bonus to add to her repertoire. Ciera has continued to complete her Standard First Aid training & on-going education to be up to date with best practices in her field.
When Ciera isn't doula-ing, you can find her dabbling in her creative side. She loves painting, belly-casting, crocheting, and drawling. Whenever the weather allows, Ciera loves being outside in her garden.
"If yuh warn good yuh nose half run" – Jamaican proverb, loosely meaning "In order to gain success you have to work hard"
Jackie Munro
Postpartum Doula
Jackie's motivation in becoming a postpartum doula was the struggles that she encountered with having her own children, especially her first baby. She had her first child while living abroad in Australia, with little family around. She wished she would have known what a postpartum doula was then! The non-judgmental support, guidance, and help would have greatly changed her experience. 
With her desire to fill the gap that she felt in her experience, it led her into professional training with DONA International as a Postpartum Doula.  By being able to anticipate the needs of the new family, and by providing the extra hands they are looking for, Jackie can help to create a calm and supportive environment.
For fun, Jackie likes exploring new nature walks or bike rides with her family.  For her own personal quiet time, Jackie enjoys browsing through Indigo, reading, running, and yoga.
"People will forget what you said, people will forget what you did, but people will never forget how you made them feel." – Maya Angelou 
Ainslie McKay
Postpartum Doula
Ainslie always knew, even at a very early age, that she had a passion for supporting parents and their families. This led her to become an Early Childhood Educator, working within classrooms and with young families at the Ontario Early Years Centre. It was the later where she realized her specialization was working with parents navigating the earliest stages of infancy. Ainslie knew she wanted to reach families even sooner, and empower them during postpartum care.
Her partner played professional hockey for many years throughout the United States. While traveling from state to state, Ainslie found herself appreciating the communities of families she built lifelong relationships with. She used her ECE background to care for many of the young hockey parents by offering that extra set of hands, the ear to listen, the shoulder to lean on and the ease of support to celebrate, encourage and reward all parents through their victories of parenting. All of this before she even knew that postpartum doulas existed!
When settling back into Canadian life, they had two daughters and both pregnancies were high risk. Being on strict bed rest gave her the opportunity to not only seek support from her own village but use her voice as an educator and a mom through her trials and tribulations. Parenting doesn't have to be a solo endeavour with questions and self doubt. Ainslie thinks it should be an amazing journey of learning, growth and happiness.
Ainslie is formally trained as a Birth & Postpartum Doula through DONA International. Alongside her doula education, she is educated as an early childhood educator. 
She love bags and everything organization but doesn't think she has a type A personality. She loves Ice cream year round but also hates feeling cold– isn't that ironic! GIVE her all the summer heat vibes.
"She believed she could, so she did" -proverbs 31:25 
Maureen Milewski
Postpartum Doula
Maureen became a Doula because she has a passion when it comes to babies and children. She also finds such love in helping other people. Doula-ing for her, brings out such fulfilment by helping families settle into their parent role. Maureen's hope is that she can make a positive difference in the lives of parents. 
Prior to her work as a doula, she volunteered in Child, Youth & Family Services, with the Cradle Link Program. She dedicated herself to providing ongoing support to families from newborn to their first birthday. She has since trained as Postpartum Doula through CAPPA Canada. Maureen also has her Standard First Aid & CPR training certificate.
Maureen has a knack for making people laugh, she is fun to hang out with (so she is told) and she loves to photo bomb.
"Life is Beautiful with family at your side"
Amanda Bergl
Postpartum Doula
Amanda's personal birthing experience left her feeling helpless with the lack of informed care. In postpartum, she suffered with sadness & insecurities around her abilities in parenting. Unfortunately Amanda's experience is common amongst many. These experiences became the driving force for Amanda to help others feel less alone in these emotions and find successes in their early journey into parenting. She believes informed decision making & strengthening communication in medical options positively impacts the birth experience. As well as the importance of creating a focus on the postpartum transition, aka the fourth trimester through nourishment & making it possible for the parents to slow down during this very important time.
Amanda is formally trained with CAPPA Canada as both a labour & postpartum doula, as well as her First Aid & CPR designation. She has a special focus on inclusion of non binary folx into a safe birthing space within the healthcare system. Her next steps include furthering her skills in trauma informed care and infant loss. 
Her plan was to have a truck load of kids but will only have one. Helping other families grow brings her inner peace to that. When she isn't spending time with her family, you can find Amanda running trail marathons, listening to audiobooks (especially the raunchy ones), and collecting art from local Canadian artists. She has a love for photography, especially capturing moments during childbirth, however she started shooting heavy metal bands & music festivals. Talk about a 180! 
"Owning our story and loving ourselves through that process is the bravest thing that we will ever do." – Brené  Brown
Mandeep Mithra
Postpartum Doula
Mandeep wanted to become a doula mainly because of her passion to help others, plus the fact that parents are not informed enough about life after birth. Being a mother of two herself, she knows first hand all the different challenges that come with adjusting to a new baby. Most important of all, the challenges that can affect the mental health of the parent(s). Mandeep wants to be able to support them emotionally & physically in the best way possible to increase their confidence quickly. Essentially helping parents enjoy these moments with their new baby.
Mandeep is formally trained with DONA International as a Postpartum Doula. She also carries a valid Standard First Aid & CPR designation. She is engaged at continuing her education, with a special focus on expanding her training in infant feeding.
When Mandeep isn't catching up with her teenagers, you can find her at the yoga studio, spending time in nature, cottaging, and baking up a storm. She loves her large family, and making time to gather together. Mandeep also loves a good Netflix series or movie, definitely share your recommendations with her!
"You may be disappointed if you fail, but you are doomed if you don't try" – Beverly Sills
Esther Herman
Postpartum Doula
Esther has always loved supporting family and friends through their births and postpartum even before she became a doula. When she had both her children via C section, Esther realised how important a good support system is for those critical few weeks after birth. She felt that the birthing person after a C section was always feeling more vulnerable and in need for that extra support system. This is another reason why Esther became a doula. She loves helping birth parents to love their birth no matter the outcome without judgement.
She is formally trained as a Birth & Postpartum Doula Canada. Esther is Emergency First Aid and CPR (C) qualified and is currently studying to be a Lamaze childbirth educator.
When she isn't doulaing or spending time with her two little people, you can find Esther painting, drawing, sewing and doing yoga.
"There is such a special sweetness in being able to participate in creation." -Anonymous
Sarah MacIsaac
Postpartum Doula
Sarah grew up with a very large family, with newborns around at every stage of her life. Sarah has always been passionate about the developmental needs of infants, and felt the ease & satisfaction of helping people. When she discovered the doula profession, she couldn't stop thinking about transitioning into the work. The job description fit her to a tee. Sarah had previously worked mainly in the hospitality industry but knew something was missing. It took the loss of her position as a chef during the pandemic to really dive her into this new path. 
Sarah has completed her training with DONA International in both birth & postpartum programs. She is certified in First Aid & CPR. From her previously job history, she brings a secondary love of nourishing others with delicious food creations.
Sarah loves being out on the water whenever she can get the change to be at her cottage. It's no surprise that she loves being outside in the sunshine. Whether it is dong yard work, gardening, or soaking up the rays with a cold drink in her hand with music in the background. She loves being with her family & travelling to new places. Sarah is currently working on obtaining her brown belt in Japanese Jujitsu. 
"Spread love everywhere you go. Let no one ever come to you without leaving happier" – Mother Teresa
Octavia Bullen
Postpartum Doula
Bio coming soon!
Gentle Sleep Consultant
Petra Nobel
Gentle Sleep Consultant
Petra was born and worked in the Netherlands, a country where every new mother has the option of in-home postpartum care as soon as the baby is born. She learned from working with women from different cultures and backgrounds, collecting the best of alternative ideas and effective, time tested practices. With that knowledge, sparked the drive to establish more support within the Canadian system and certified with CAPPA Canada as a Postpartum & Infant Care Doula.
The gift of sleep was one of the key components her clients received. Not only while working with her face-to-face, but even more importantly, sharing sleep strategies to implement for parents on their own. Through further study, she is now a Maternity, Infant and Child Sleep Consultant through the International Maternity and Parenting Institute (IMPI). Her focus is supporting parents to see results with the whole family sleeping with a customized plan suited perfectly for them.
Petra is a mother of two wonderful teenage boys, they keep her on her toes. She loves traveling, especially if she can spend some time on a beach and in the ocean. She REALLY LOVES chocolate without any nuts. Where there is a nut, there could have been more chocolate!
"Wherever you go, go with all your heart." – Confucius
First Aid & CPR Instructor
Janessa Crooks
First Aid & CPR Instructor / Safety Specialist
Janessa has made a career in Health & Safety and Law Enforcement working in the private safety and security field for almost 20 years. Her biggest pleasure in her career has always been to teach and coach others. This passion led to a natural progression into becoming a certified First Aid & CPR instructor in 2015 . Janessa specialises in working with families and expectant parents to train and coach them in life saving skills, how to treat injuries and illnesses in the home, and when and how to seek proper medical attention. Janessa does this in private one on one sessions with families and ensures the families have a good understanding of the materials covered in each session. Janessa appreciates being able to help families act confidently in the occasion that an emergency medical situation may arise.
Janessa enjoys spending time with her family, and has always enjoyed travelling and experiencing different cultures and communities. She also enjoys volunteering and giving back to the community. One of her projects included volunteering overseas in Malawi Africa in 2017 where she taught First Aid & CPR skills to other volunteers. 
"As you grow older you will discover that you have two hands; one to help yourself, and the second to help others." – Audrey Hepburn
Benefits of a team approach for Birth Support (2 doulas)
Building a relationship with both of your Birth Doulas allows you to know that you will have a familiar face at the time of birth
No need to worry about a backup doula that you have not met
Very quick response time for questions surrounding pregnancy, birth or postpartum concerns via private group text & oncall number
Double the amount of experience and knowledge that is passed on to you
No need to worry if your Doula is well-rested when arriving at your birth
A freshly rested Doula can relieve your first Doula in the event of a long labour
Benefits of a team approach for Postpartum Support (2-3 doulas)
Flexibility to book support when needed. No need to pre-schedule your postpartum support weeks in advance.
Book your postpartum hours a week at a time to allow for developmental and situational changes to occur
Illness and life events with your Doula will not affect your scheduled time for support
Learn different techniques to care for baby. Although all our doulas have similar approaches, they also have different tricks to pass on.
Larger wealth of knowledge. We are continually learning from each other on the team and passing on the information to you
Enthusiasm and energy is lifted working with Doulas who also love supporting new families
Increases your support network.
If you're an expecting or new parent and want more support for your postpartum experience, click below to request an appointment.
Request Consultation