Online Classes
It has never been easier to get the information you need from the comfort of your computer or smartphone. All sessions use the platform zoom, with the ability to record & review at your own pace. Schedule your appointments in a way that completely works for you and your family.
Our childbirth educators will help you one-on-one explore your choices, your ideals and prepare for meeting your little one. Spend your time on what you want to learn the most, without the fluff.
Our classes are fully customizable and topics can include:
What to Expect: Stages of Birth
Medical Interventions (including pain relief options)
Baby's First Hours
Putting Together Your Birth Preferences
Comfort Measures
Positions
Preparing Your Body for Labour
How to Involve Your Partner and/or Family
Newborn Care (bathing, umbilical care, diapers, burping, soothing, and safe sleep)
Infant Feeding Preparation
Putting Together Your Postpartum Preferences
Choose from one of our three customizable packages below:
I Need a Helping Hand Virtual Class
$
1 prenatal session approximately 1.5-2 hours in length
I Need a Hug Virtual Class
$
3 prenatal sessions approximately 1.5-2 hours in length each
I Need a Full Embrace Virtual Class
$
5 prenatal sessions approximately 1.5-2 hours in length each
Birth
We are living in an interesting time that has its own challenges during the birth of your baby. Having an experienced guide walk you through what to expect, how to prepare, and how to navigate the unknowns of your hospital is more accessible than ever.
Virtual doulas are here to reduce stress, and provide support every step of the way. The private one-on-one sessions with your doulas over Zoom, are an excellent way for your partner to receive training on how to support you including techniques to stay comfortable. Your doulas are always available through text, phone or facetime to answer your questions as they come up, and of course are invaluable as birth commences to stay in touch.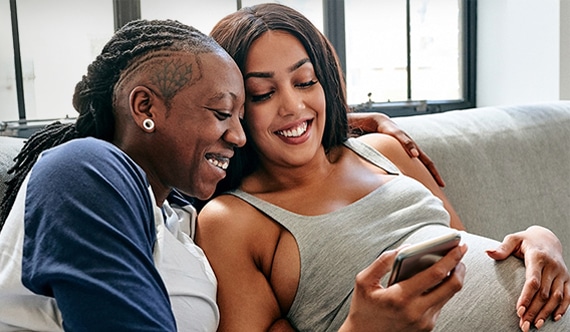 It has never been easier to have a doula in your back pocket. Choose from one of our three customizable packages below:
I Need a Helping Hand Virtual Package
$1249.00 plus HST
3 Virtual birth preparation sessions

Signs & Stages of Labour
Medical Interventions and Birth Preferences
Coping Techniques for Labour

Group chat to stay in constant contact with your doulas until birth of your baby
Virtual support of unlimited text messages and video/phone support for labour and birth. Essentially Dial your Doula however your labour & birth unfolds.
I Need a Hug Virtual Package
$
Helping Hand Package plus:
2 additional Baby Care and Infant Feeding Preparation Sessions
Extended Group Chat; Group chat continues for 6 weeks after birth for questions about healing and baby care
One of your choice of these services:

Virtual session with our Lactation Consultant
Virtual session with our Sleep Consultant
I Need a Full Embrace Virtual Package
$
Hand and Hug Package plus:
Infant safety and First Aid Virtual session with our Certified CPR instructor
BOTH virtual sessions with Lactation AND Sleep Consultant
Postpartum
Having an on-the-job trainer who also doubles as your go to person with questions is a must when having a new baby. Think of any job you have ever had, your training also included job shadowing as well as modules of education to set you up for success. That is exactly the support our team provides with the most important job of your life, parenting!
With over 20 years of feedback from clients, the Bringing Baby Home Package is exactly what a new parent needs.
Virtual Postpartum Doula Support-Bringing home baby package
Private virtual prenatal Baby Care preparation session
Private virtual infant feeding preparation session
Group chat and email support for 6 weeks after baby's birth
Video session with a lactation consultant OR
Video newborn sleep coaching session with our sleep consultant before 6 weeks postpartum
Sleep
Having a healthy foundation in sleep routines, and learning to fall asleep either dependently or independently is something we all know is important for development. Why struggle at figuring out your child's sleep on your own? A certified gentle sleep consultant is available to educate you and your family about safe sleep, create a customized plan for your specific needs and then support you on your journey.
Lactation
Infant feeding tends to be one of the biggest learning experiences both you and your baby will need to navigate. Our lactation consultants are available for virtual consults to aid in chestfeeding to bottle feeding and everything between. It is amazing how adjustments can be made to make this part of newborn care just a little easier.
Workshops
Getting together with the community to share best practices, tips and tricks, and guidance from other experts is incredibly important to us at Helping Hands. We believe that in parenting, you really need a village.
If you're an expecting or new parent and want more support for your postpartum experience, click below to request an appointment.
Request Consultation