Nighttime Newborn Care Services
It is completely expected to be waking up every 2-3 hours throughout the night with a newborn, which is not a walk in the park for any tired new parent. Lack of sleep can make it harder to function during the day, and sleep deprivation makes regulating mood more challenging the longer it continues. So why not hire nighttime help to get more sleep? Being able to sleep longer, have an extra set of trained hands to walk you through nighttime parenting, and assistance with newborn care are all things that can make a tremendous difference.
You may have heard of a night nanny, night nurse or baby nurse, but likely are not aware that there is no accredited training organization for any of these terms. It is rare that anyone offering these services are under a designation of Registered Nurse like the name assumes. Instead these are people that have some experience babysitting infants, and take over the newborn care as you are sleeping. 
 What you really need is a postpartum doula from a professional company like Helping Hands Doula. Every Doula has completed their training components and is an active member in good standing with The Association of Ontario Doulas. That means that your support knows best practices with newborn sleep, infant feeding, and normal behaviour to start you on the best foot forward with parenting.
Benefits of working with a Helping Hands Doula
Trained in Best Practices of Newborn Care, Infant Feeding & Normal Newborn Behaviour
Infection Prevention & Control Canada Hand Hygiene Certified
First Aid & CPR Level C Certified
Vulnerable Sector Screening Vetted
Member in Good Standing with The Association of Ontario Doulas
Liability Insured
2020 Reader's Choice Award for Best Health Service
Reserved during your pregnancy to start whenever baby arrives
Scheduling made easy, adjusted as baby grows & needs change
Flexibility with number of nights per week, hours per night
Transparent Covid-19 Policy with daily screening, PPE, and increase in hand hygiene in place to keep everyone safe
Team approach to care, never need to wait for support to begin & ability to extend as long as it is needed
20 years & counting of supporting growing families
Postpartum hours are flexible and can be reserved during pregnancy and started whenever your baby arrives. Once you have welcomed your little one, you can choose to schedule your support weekly to allow you to customize the care as your baby grows and your needs change. If you find that you are needing daytime support, we make it easy to combine or readjust support at every stage of new parenting.
If you're an expecting or new parent and want more support for your postpartum experience, choose from one of our three doula packages below. Depending on availability, flex packages & a la carte doula support are also a possibility. Contact us today for more information!
100 hours of nighttime support
Perfect for families who want short term support
200 hours of nighttime support
Perfect for families looking for a little more support
I Need a Full Embrace
$1792 plus HST
350 hours of nighttime support
Perfect for families who really want to start their journey as parents on the best foot
lock in the lowest price point for any additional support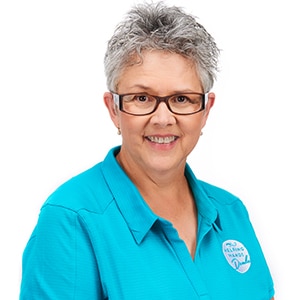 Sharon
Amanda
Frequently Asked Questions
Postpartum Doula Support
How is a postpartum doula different than a night nanny or night nurse?
One of the biggest differences between a night nurse and a Postpartum Doula is that the focus with a night nurse is to take care of the baby whereas the focus with a Postpartum Doula is to take care of the family. We are also focused on showing you many tricks and tools that you can use when your Doula is not with you. We are the on the job trainers for this journey of parenthood. Our job is to build your confidence to a point where we have worked ourselves out of the job.
Then of course there is the training component, only Postpartum Doulas have been educated on best practices and expectations on the normal progressions of sleep, newborn care, infant feeding and infant developmental changes. It can be a major risk when hiring a Night Nanny/Night Nurse as they have no accreditation or governing body to  be accountable.
How does the doula support me overnight if I am breastfeeding?
Your Doula will sleep in the same area as your baby and come to get you when baby wakes up. During feedings your Doula can answer your feeding questions and help to make each session efficient. She will also grab you a drink and snack, burp and change baby and then soothe baby back to sleep. This allows you to go straight back to sleep and maximize the time in between feedings to get quality rest.
What if I plan to bottle feed?
We support all feeding methods and focus on finding out what your desires are and adjust our support and guidance accordingly. For formula feeding parents, your doula can take care of bottle preparation, feeding your baby customized to their needs, and all the after care including sterilizing all equipment. She also can teach you how to do all of these tasks including helping to choose the right formula or bottle for your baby.
For breast milk feeding parents, your doula can help you create a pumping schedule, show you tips and tricks to help increase your supply, and of course take care of nighttime feedings and all of the prep and cleaning associated.
How does the doula know what to do to help me?
The nice thing about hiring a Doula is that you don't have to figure out what the Doula will do. With our experience we are experts in anticipating your needs. We will ask you questions when we arrive and then help come up with a plan to expand your support for that shift. Things change as your baby grows so we continue to give you ideas on how to best use your hours of support.
On top of this, we include a postpartum planning session before getting started to learn where your challenges are, the nuances of your family and how to best schedule the support for your specific needs.
How is doula support different than family and friends?
Family and friends are an amazing support after you have had a baby. The challenge is that many of them do not have the same experience or unbiased support that a Doula can provide. Your Doula is your guide to find "your" way through this journey. Friends and family tend to share many of their opinions and may feel that the way they did things are the right way. One of the biggest things we hear from our clients is that the support that they received from their Doulas allowed them to better communicate their needs to their family and found them a lot more helpful as a result.
What are the minimum hours we need to use for a shift?
Overnight shifts are a minimum of 8 hours and tend to be from 10pm-6am or 11pm-7am. Many of our clients prefer longer support shifts, as there is no maximum restrictions, we can create a timing that works best for your family.
How do I schedule my hours?
Scheduling your hours with our team is so easy. Simply send an email to [email protected] and let us know what you would like to schedule for the week. We then get in touch with our team and then confirm those hours with you.
Testimonial
This company saved us with their overnight doula service. They were able to provide us with support at the last minute when I needed help caring for our baby at night. Our doula was so loving and competent with our newborn, and supportive and caring of me. She instantly made me feel comfortable and I was able to get some of the recovery time I needed in those first couple weeks postpartum. I would highly recommend the doula services to anyone needing that extra support. It is worth every penny!
If you're an expecting or new parent and want more support for your postpartum experience, click below to request an appointment.
Request Consultation