Certified Postpartum Doulas
How your Doula can support you:
Baby care techniques such as different burping positions, quick ways to change baby and walk you through various ways to bathe your baby
Partners are given suggestions on how to be supportive during this time of transition and healing
Becoming a parent can be difficult emotionally, your doula is there to listen to how you are feeling and give you guidance
Spend time with baby so parents can sleep or spend quality time with older children
Nighttime can be a challenge for new parents; Overnight doula support can allow parents to get sleep and reassurance during this time
Throw in a load of laundry for you or do light tidy up so you can focus on your baby
Call now as we are getting fully booked for the coming weeks
An experienced doula provides daytime and/or overnight support to improve your postpartum experience.
Our certified doulas with years of experience make this a smoother and more enjoyable experience for you and your partner.
You do not have to just survive your baby's first few weeks-you can actually enjoy it.
Postpartum hours are flexible and booked a week at a time to allow you to decide how best to use them. You can choose a minimum of 5 hour shift during the day or 8 hours overnight.
If you're an expecting or new parent and want more support for your postpartum experience, fill out the form.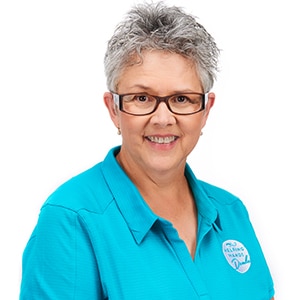 Sharon Clements
Heidi Matthias
Odessa Thornhill
Sabrina Zainul
Sarah Barnett
Lisa Spence
Zainab Ismath
Christy Kimont
Amanda Kennedy
Zaleena Mohamed
Mikah Mana
Frequently Asked Questions
Postpartum Doula Support
How is a postpartum doula different than a night nanny or night nurse?
One of the biggest differences between a night nurse and a Postpartum Doula is that the focus with a night nurse is to take care of the baby whereas the focus with a Postpartum Doula is to take care of the family. We are also focused on showing you many tricks and tools that you can use when your Doula is not with you. We are the on the job trainers for this journey of parenthood. Our job is to build your confidence to a point where we have worked ourselves out of the job.
How does the doula support me overnight if I am breastfeeding?
Your Doula will sleep in the same area as your baby and come to get you when baby wakes up. During feedings your Doula can answer your feeding questions and help to make each session efficient. She will also grab you a drink and snack, burp and change baby and then soothe baby back to sleep. This allows you to go straight back to sleep and maximize the time in between feedings to get quality rest.
What if I plan to bottle feed?
We support all feeding methods and focus on finding out what your desires are and adjust our support and guidance accordingly.
How does the doula know what to do to help me?
The nice thing about hiring a Doula is that you don't have to figure out what the Doula will do. With our experience we are experts in anticipating your needs. We will ask you questions when we arrive and then help come up with a plan to expand your support for that shift. Things change as your baby grows so we continue to give you ideas on how to best use your hours of support.
How is doula support different than family and friends?
Family and friends are an amazing support after you have had a baby. The challenge is that many of them do not have the same experience or unbiased support that a Doula can provide. Your Doula is your guide to find "your" way through this journey. Friends and family tend to share many of their opinions and may feel that the way they did things are the right way. One of the biggest things we hear from our clients is that the support that they received from their Doulas allowed them to better communicate their needs to their family and found them a lot more helpful as a result.
What are the minimum hours we need to use for a shift?
During daytime hours of 8 AM-8 PM, we provide a minimum shift of 4 hours. Overnight shifts are a minimum of 8 hours and tend to be from 10pm-6am or 11pm-7am. Many of our clients prefer longer support shifts, as there is no maximum restrictions, we can create a timing that works best for your family.
How do I schedule my hours?
Scheduling your hours with our team is so easy. Simply send an email to [email protected] and let us know what you would like to schedule for the week. We then get in touch with our team and then confirm those hours with you.
If you're an expecting or new parent and want more support for your postpartum experience, click below to request an appointment.
Request Consultation