Welcome Home Support
The thought of coming home from the hospital with your newborn can be filled with anxiety for many new parents. With the support of Helping Hands Doula you can relax and enjoy this transition. Our clients feel like we act as an extension of the 'call bell' that they had at the hospital. At any time during your first 18 hours home you have an expert to answer your questions. We are always ready to answer questions, provide advice, lend a hand and ensure that you are getting rest and recovering from the birth experience.
Have family available to help you? That's amazing! Your Doula can show them how to support you in the days to come. Bathing your baby for the first time can seem scary but not with your Doula by your side. Learn from the experts what most parents take weeks to figure out on their own. We want you to enjoy the first weeks after giving birth not just survive and struggle.
You can get the head start to building your confidence.
Here are some of the ways we can support you:
Help to start newborn feeding off on the right foot. Whether breast, bottle or combination feeding we can assist you
Help your new family settle in by helping you figure out some routines to transition into this new lifestyle.
Ensure that Mom and baby are well nourished and hydrated so that everyone thrives
Show you practical parenting tips such as different burping positions, bathing techniques, diaper changes and many others.
Offer sound advice on best practices so that you don't have to wade through all the information that is out there surrounding baby care. You can feel extremely overwhelmed with all the 'suggestions' being made by family and friends. Have someone help you find what feels right to you.
Give partners suggestions on how they can continue to support you through healing from birth and building a strong connection with baby from the beginning
Provide solid information on what could be expected up in the following days/weeks.
Perfect for families looking to rest after birth and start off on the right track
Have a postpartum doula in your home with you for 18 consecutive hours after coming home from the hospital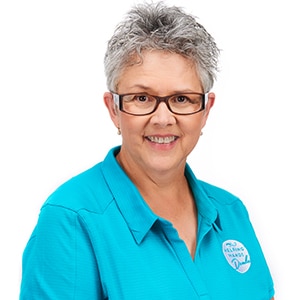 Sharon Clements
Odessa Thornhill
Frequently Asked Questions
Welcome Home Support
Why is the support 18 consecutive hours?
The first 18 hours home with your baby can be the most intense transition that you experience as a new parent. Most parents are very tired at this point from the few nights of disrupted sleep. Babies are also pretty overstimulated when coming home from the hospital because of all the tests they need to do before discharge alongside all the new stimulus. Learning to feed, breathe, and circulate their own system is also pretty tiring! Providing 18 hours of consecutive hours during this time allows a focus on rest and recovery as well as being able to provide information and hands on training with your new baby. We are also able to give you a "heads up" on what to expect over the next few days and help to put some routines in place.
How do we know when to set up our support?
As soon as you go into labour you send us an email at hello@helpinghandsdoula.com. We are then in continuous contact with you until you are discharged from the hospital. During this time we will be in touch with our team and have them ready for whenever you get home.
Does the doula sleep when with us?
Your Doula comes prepared to be awake throughout the duration of her shift however your Doula sleeps whenever you and baby are sleeping. Sleeping accommodations are required for booking your overnight Doula. This can be as simple as a couch for your doula and bassinet for baby.
What tasks might the doula be doing?
Providing you with information
Helping you with baby's first bath
Taking care of baby while you sleep
Preparing snacks and light meals for the family
Laundry
Light housekeeping
Can I break up my 18 hours?
The Welcome Home Package is designed specifically to help with the first night and day home with your baby since this this the most challenging for many families. There are Hourly Postpartum Packages that can be tailored to other scheduling desires available at this link.
Testimonial
I'm incredibly blessed to have had the help of the Helping Hands Doula for my first child. The experiences that I encountered, not knowing what to expect and questions that Google couldn't help me answer were always at my fingertips with the Doula's around the clock response times via WhatsApp The 2 prenatal, 2 post partum sessions and the night doula were all amazingly beneficial for me and my husband. The one-on-one care and private sessions gave us a chance to really learn as much as we could and ask our own questions. The most valuable part of the Welcome Home package for me was the personal care that I received when I went into labour. Jessica from Helping Hands Doula really made my experience of labour and delivery a seamless one for both myself and my husband. Her presence, knowledge and experience with child birth really gave me the reassurance and confidence to deliver my baby safely and as comfortable as possible. She was by our side the entire time. I never knew I needed a Doula until I had one, now I know; I don't know what I would have done without one.
If you're an expecting or new parent and want more support for your postpartum experience, click below to request an appointment.
Request Consultation